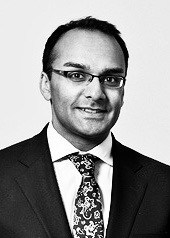 Specialisms
Hassan Khan
Experienced, diligent and approachable children barrister of over 20 years experience.
As an Arbitrator I am well versed in the collaborative approach expected by solicitors and their clients. I believe the purpose of Arbitration is to reduce the conflict and tension in a dispute and inject it with calm and common sense. The Arbitration process is for the benefit of the parents and children involved. I have an empathetic approach and fully understand the stresses of family dynamics.
I am committed to conducting Arbitrations that are fair to each side with a view to ultimately providing the best solutions for families going forward. My primary focus is the welfare of the child(ren) concerned.
MY EXPERIENCE
I have been a practising barrister for 20 years and have vast expertise appearing in all courts. My cases involve child arrangements, including issues relating to parental responsibility such as change of name; medical treatment; schooling; holiday and relocation disputes. My work often involves disputed cases of shared care, intractable contact cases and issues of parental alienation.
I have a strong practice working for modern families. This involves representing gay individuals and couples in surrogacy cases and co-parenting arrangements, when disputes arise as to the role each adult should play in a child's life.
APPOINTMENTS AND AWARDS
Family Junior Barrister of the Year 2013 – Jordan Publishing Awards
Specialist counsel for the Government's Attorney General Panel
Legally Qualified Chair for Medical Practitioner's Tribunal Service
Qualifications
Barrister
Regions
East Midlands, East of England, London, North East, North West, South East, South West, Wales, West Midlands, Yorkshire and The Humber