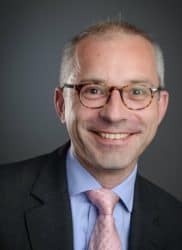 Specialisms
Big Money Assets
Child Maintenance
Children Financial Disputes
Civil Partnership
Cohabitation Claims
Family or Small Business
Farming Cases
Finances and Foreign Divorce
Foreign Pensions Schemes
Inheritance Act Claims
Middle Range Assets
Offshore Assets
Offshore Trusts
Trusts
UK Pensions
Andrzej Bojarski
Andrzej Bojarski. Barrister specialising in divorce and relationship breakdown. Former Head of the Family Team at 36Family, London [2009-2018]; currently head of the family finance team.
COVID-19 UPDATE: In order to prevent unnecessary, potentially dangerous, physical interactions, parties should consider entirely virtual arbitrations.
Andrzej offers state-of-the-art video-conferencing facilities so that the parties can arbitrate from separate locations, and each side can take advantage of separate confidential video-conferencing. No extra cost is charged for this service.
Andrzej qualified as a family arbitrator in 2012. He conducted one of the earliest IFLA arbitrations shortly after the scheme was set up in 2012 and has now dealt with over 30 arbitrations, as well as numerous early-neutral evaluations (Private Financial Dispute Resolution appointments) and mediations, including both divorce and TOLATA cases, making him one of the most experienced and most frequently instructed family law arbitrators.  He is also a qualified mediator in both the family and civil mediation models.
Recognised as an expert in financial relief upon relationship breakdown and related areas of property law and trusts law. Author of Unlocking Matrimonial Assets on Divorce (Jordan's Family Law, 3rd Edition 2012) and Consultant Editor to the Matrimonial and Civil Partnership volumes of Halsbury's Laws of England.  His caseload and expertise is in complex cases, usually involving non-disclosure, disputes over property ownership, trusts, business assets and international issues.  Regularly deals with difficult pension cases, including police and military pensions.  Routinely also advises upon and drafts pre–nuptial, post–nuptial, cohabitation and separation agreements.
Also deals with civil property disputes arising out of cohabitation (under the Trusts of Land and Appointment of Trustees Act 1996 or TOLATA) and child support and financial provision under Schedule 1 of the Children Act 1989. Has a solid grounding in property law, trust law and commercial litigation and regularly deals with difficult divorce and separation cases involving business and commercial structures involving companies, partnerships and trusts (both domestic and offshore) and disputes over property ownership with third-parties and interveners. Known for good commercial understanding of businesses and business accounts. Also undertakes civil proceedings in the areas of property and trust litigation, probate, claims under the Inheritance (Provision for Family and Dependants) Act 1975 and proceedings in the Court of Protection.
Fellow of the International Academy of Family Lawyers.
Member of the Family Law Bar Association and the Chancery Bar Association.
Speaks conversational Polish.
Qualifications
Barrister, England and Wales, Mediator
Regions
Channel Islands, East Midlands, East of England, International (outside the UK), Isle of Man, London, North East, North West, Northern Ireland, Scotland, South East, South West, Wales, West Midlands, Yorkshire and The Humber