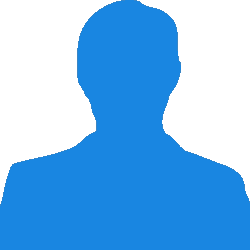 Specialisms
Big Money Assets
Child Maintenance
Children Financial Disputes
Civil Partnership
Cohabitation Claims
Finances and Foreign Divorce
Middle Range Assets
Bradley Williams
I am a director at Family Law in Partnership. I have a comprehensive family law practice and specialise in divorce related financial remedy applications, applications regarding the property of non-married couples, pre- and post-nuptial agreements and private Children Law issues. I regularly deal with jurisdiction issues, cross border tax issues and cases involving complex business valuations. Much of my work has a significant international dimension and I have acted on several landmark cases which have developed legal precedent.
I was one of the first accredited family arbitrators in this jurisdiction. I am also an experienced mediator, collaborative lawyer and a Resolution collaborative specialist. I have dual Swiss British nationality and I am fluent in German. My clients include entrepreneurs, businessmen and women, celebrities, City professionals and their spouses and partners.
I was named Family Lawyer of the Year in the inaugural Spear's Young Turk Awards which recognise the rising stars of the private client world. I am ranked as a leading individual in family law by the Chambers UK 2016 directory. Quotes from the Chambers UK directories include: he "has astute judgment and is completely professional", "a skilled negotiator" and "a prodigious hard worker who is bright and determined, without being strident or unnecessarily argumentative". The Legal 500 UK notes that I "analyse(s) every detail of the case" and that I'm particularly well regarded for my international expertise.
Quotes from my clients include:
"I have been hugely impressed by your patience, diligence, clarity of mind and capacity for sheer hard work"
"It is evident you have a great head on your shoulders and are very adept at thinking on your feet in an articulate way whilst remaining focused to win the point and close the argument in a logical way"
"Very responsive and extremely professional"
Qualifications
Collaborative Lawyer, Mediator, Solicitor
Regions
London, South East