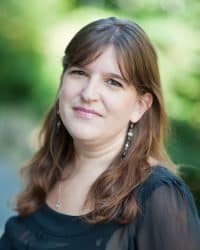 Specialisms
Big Money Assets
Children Financial Disputes
Cohabitation Claims
Catherine Sousa
Catherine is the Director of Sousa Law and established the firm in 2009. Since then she has developed and expanded the firm over the years into a well-established and highly regarded specialist family law firm on the South Coast. The firm continues to prioritise the original ethos established by Catherine from day one; exemplary client care and clear direct advice.
Catherine has specialised in family law in the Hampshire area since 2001. She is an active member of Resolution and a fully trained collaborative lawyer, family mediator and arbitrator (children scheme). She is accredited as a family law specialist with the Law Society. Catherine is highly experienced in all aspects of family law, particularly complex and high net worth financial issues upon divorce and separation, cohabitation and complex children matters.
Catherine promotes all dispute resolution options and is committed to finding the right process for her clients at the outset.
Catherine is also experienced in drafting wills, lasting powers of attorney and probate matters. She is also a qualified criminal solicitor and experienced in property matters.
Qualifications
Collaborative Lawyer, Mediator, Solicitor
Regions
South East