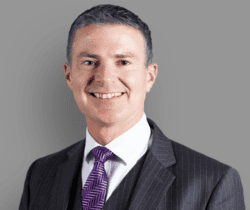 Specialisms
Darren Howe KC
Darren Howe is a very experienced family law KC who deals with some of the most complex cases that appear before the family courts. Darren has sat as a judge of the family court for in excess of 12 years, at all levels of court including the High Court.
Darren has a great deal of experience in deciding difficult children related disputes; experience that includes complex national and international relocation cases.
Darren has also been at the forefront of the modernisation program taking place in the family jurisdiction and has huge experience hearing children related disputes remotely via Microsoft Teams and Zoom.
Darren is also prepared to arbitrate cases outside of usual office hours to assist in reaching the earliest possible solution for the families who instruct him to arbitrate.
Qualifications
Barrister, Part-time Judge
Regions
International (outside the UK), London, North East, South East, Yorkshire and The Humber