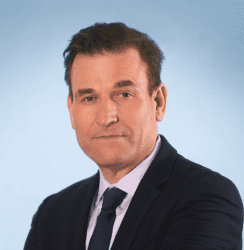 Specialisms
Big Money Assets
Child Maintenance
Children Financial Disputes
Civil Partnership
Cohabitation Claims
Family or Small Business
Farming Cases
Finances and Foreign Divorce
Middle Range Assets
Modest Assets
Offshore Trusts
Trusts
UK Pensions
David Burles
I have been a family lawyer for over thirty years and a specialist in the financial consequence of relationship breakdown throughout that career. My focus as a barrister has been Financial Remedy cases – primarily divorce-related but also Schedule 1 claims and property disputes between unmarried cohabitants. I have been ranked in the leading directories for many years and have been a Member of the Legal Advisory Group to the Law Commission in 2006 / 07 – "Cohabitation: The Financial Consequences of Relationship Breakdown" and more recently to the Law Commission Project – "The Enforcement of Family Financial Orders" (2016).
I was appointed a Deputy District Judge in 2007 and have sat on a part-time basis continuously since then, undertaking both civil and family work. More recently I have sat mostly undertaking complex cases in the FRU at the Central Family Court but also in the other Financial Remedy Courts nationally. As a Deputy Judge I have conducted many final hearings and countless FDRs in all types of cases, ranging from needs cases with very modest assets and the parties in person to 'big money' trials with assets of many millions of pounds and the parties represented by both leading and junior counsel.
I am thorough, a good communicator and my court is business-like. My aim is to ensure hearings are sufficiently clam and not overly formal to allow the parties to give their best evidence and allow their cases to be both fully presented and heard.
Qualifications
Barrister, Part-time Judge
Regions
Channel Islands, East Midlands, East of England, International (outside the UK), London, South East, Wales, West Midlands