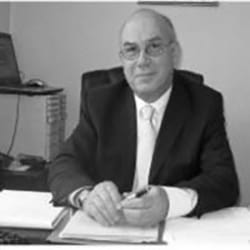 Specialisms
Big Money Assets
Children Financial Disputes
Cohabitation Claims
Family or Small Business
Inheritance Act Claims
Middle Range Assets
Modest Assets
Dennis Sheridan
I qualified as a solicitor in July 1977 and worked in a range of practices from commercial West End firms to a small family run office in Woolwich, before opening D.R.Sheridan & Co. in 1986. In 2010, the firm became D. R. Sheridan LLP.
I am now a consultant with Parker Thomas Solicitors and am enjoying establishing a Family Law Department with particular emphasis on Family Law Arbitration.
I have specialised in family law for over 20 years, with specific reference to dealing with:
Family Finances
Cohabitation Disputes
Child and spousal maintenance
Pre-nuptial and Post-nuptial agreements
I am a collaborative trained solicitor and one of the first qualified Family Law Arbitrators.
I am the author of the first book on Family Law Arbitration England & Wales published by the Law Society, the Second Edition 2017 including in addition to finance and property issues, children's matters.
I am a member of:
Resolution
North West London Family Law POD
Herts Family Law POD
Member of the Institute of Family Law Arbitrators
Former President of the Hertfordshire Law Society
Honorary Solicitor of Shopmobility Watford
Qualifications
Collaborative Lawyer, Solicitor
Regions
London, South East