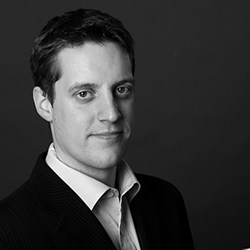 Specialisms
Big Money Assets
Child Maintenance
Children Financial Disputes
Civil Partnership
Cohabitation Claims
Family or Small Business
Farming Cases
Finances and Foreign Divorce
Foreign Pensions Schemes
Inheritance Act Claims
Middle Range Assets
Modest Assets
Offshore Assets
Offshore Trusts
Trusts
UK Pensions
Duncan Brooks
I qualified as a family law arbitrator in 2012. Since then, I have been appointed as arbitrator in 9 cases and have delivered awards in 6 (one settled and two are ongoing).
Arbitration offers a fair, quick, cheap and confidential method of resolving financial disputes following separation. The court process and protracted litigation can be prohibitively expensive. I am particularly keen to arbitrate in cases that are not yet in the court system, where voluntary disclosure has been exchanged but settlement has not been achieved. A quick and fair result can be achieved before court proceedings are issued, saving time and money.
My experience has been that is possible to deal with most arbitrations within a one-day "hearing", because I will have pre-read the relevant papers and will deliver a written award. This saves costs of attendance.
I was appointed as a Deputy District Judge (Civil and Family) in 2010. I hear family money and private law children cases, as well as civil cases including landlord and tenant, personal injury, consumer credit and contractual claims.
I am a barrister at QEB, specialising in the full range of financial claims. I have particular experience in dealing with business assets, trusts, tax schemes and overseas assets. I am regularly instructed in cases involving tricky points of law and international forum disputes. I have appeared in a number of leading cases, including K v L (Non-Matrimonial Property: Special Contribution).
I am recommended as a leading barrister by the Chambers UK and Legal 500 directories.
Further details about my practice as a barrister are at http://www.qeb.co.uk/barristers/duncanbrooks/profile.html.
Qualifications
Barrister, Collaborative Lawyer, Part-time Judge
Regions
Channel Islands, East of England, International (outside the UK), Isle of Man, London, North West, South East