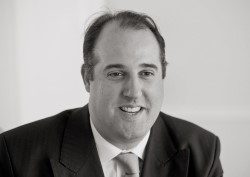 Specialisms
Big Money Assets
Child Maintenance
Children Financial Disputes
Civil Partnership
Family or Small Business
Farming Cases
Finances and Foreign Divorce
Foreign Pensions Schemes
Middle Range Assets
Offshore Assets
Offshore Trusts
Trusts
Harry Oliver
Harry is ranked as one of only three "star juniors" in matrimonial finance by Chambers & Partners. He is also one of only three family finance practitioners ranked in the "Chambers 100" list of the top 100 junior barristers in any area of law in England & Wales.
Harry is vastly experienced in middle, big and very big money cases including those with corporate, trust, tax and valuation issues.
He has won (and been a finalist twice) "Family Law Junior of the Year". Harry has also advised in Jersey, Guernsey, Cayman, Gibraltar, Hong Kong and Isle of Man, and provided expert evidence for Gibraltar, British Virgin Islands, Scotland and Venezuela.
Harry has conducted (as counsel) two IFLA arbitrations, and has wide experience of private FDRs and other forms of non-court based dispute resolution.
He has appeared in many reported cases including:
WW v HW [2015] EWHC 1844
Thiry v Thiry [2015] 2 FLR 743
Thiry v Thiry [2014] EWHC 2884 – Committal
H v H (Financial Remedies) [2015] 2 FLR 447
H v H (Periodical Payments: Variation) [2014] 2 FLR 1338
Tchenguiz v Imerman (Disclosure) [2014] 2 FLR 939
Tchenguiz v Imerman (Joinder) [2014] 1 FLR 865
Tchenguiz v Imerman (Privilege) [2014] 1 FLR 232
Whaley v Whaley [2012] 1 FLR 735
G v G (Occupation Order) [2011] 1 FLR 687
H v H [2010] 1 FLR 1864
Ahmed v Khan [2010] EWCA Civ 290
Hvorostovsky v Hvorostovsky [2009] 2 FLR 1574
Corbett v Corbett [2003] 2 FLR 385
Qualifications
Barrister, Collaborative Lawyer
Regions
Channel Islands, East Midlands, East of England, International (outside the UK), Isle of Man, London, North East, North West, Northern Ireland, Scotland, South East, South West, Wales, West Midlands, Yorkshire and The Humber