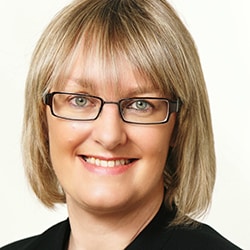 Specialisms
Big Money Assets
Child Maintenance
Children Financial Disputes
Civil Partnership
Cohabitation Claims
Family or Small Business
Farming Cases
Finances and Foreign Divorce
Inheritance Act Claims
Middle Range Assets
Offshore Assets
Offshore Trusts
Trusts
UK Pensions
Helen Marriott
Helen is a specialist family practitioner with considerable experience in advising on divorce and financial settlements on divorce (with a particular emphasis on cases involving shareholdings and business interests; family trusts and pensions); the financial ramifications of civil partnership or cohabitation relationship breakdowns; wealth protection advice including prenups often where assets are based out of the country, postnups, civil partnership and relationship agreements. Helen also advises in relation to disputes over residence and contact with children as well as securing financial provision for children.
Helen has advised in many divorce cases involving business owners where questions of valuation, liquidity and minority discount issues arise. Her aim is to achieve a balanced and practical solution to such cases taking into account the fact that the business is often the source of a continuing income stream as well as being a capital asset. She has extensive experience in providing wealth protection advice including the preparation of relationship agreements and prenups. The aim in such arrangement is to protect and safeguard for example business assets, inherited assets and to ensure family wealth can pass to future generations.
Helen is a member of Resolution and is a trained collaborative lawyer. Helen is also a member of the Liverpool County Court Financial Remedies Committee.
Chambers Guide to the Legal Profession 2014 says: Helen Marriott has a reputation for being a strong lawyer, who peers say "you can trust to deal with matters sensibly." Her practice is predominantly focused on substantial and complex financial proceedings.
Qualifications
Collaborative Lawyer, Solicitor
Regions
Channel Islands, East Midlands, East of England, Isle of Man, London, North East, North West, Northern Ireland, Scotland, South East, South West, Wales, West Midlands, Yorkshire and The Humber