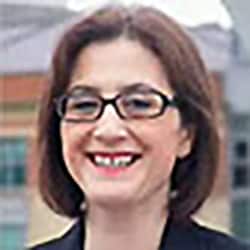 Specialisms
Big Money Assets
Children Financial Disputes
Civil Partnership
Cohabitation Claims
Family or Small Business
Farming Cases
Finances and Foreign Divorce
Inheritance Act Claims
Middle Range Assets
Modest Assets
Offshore Assets
Offshore Trusts
Trusts
UK Pensions
Jennifer Goldstein
If you want to use an Arbitrator who has a pragmatic, balanced and knowledgeable  approach, who will focus on the issues, then that is what I bring to the process.
I have considerable experience representing thousands of clients over 2 decades.
My regular experience covers, overseas trusts, family business, and pension issues right through, to where there are simply not enough resources to be split in a meaningful way or indeed there are solvency issues.
I am Resolution accredited specialist for financial issues.
My clients are wide ranging from the professional, ie, Consultants, senior  public figures , those with Celebrity status, including more regular people such as myself, to those with financial difficulties. This wide range of experience puts me in a very good position to assist the parties by reaching a decision in a variety of cases.
The pressures on the court system are such that cases wait months to be heard.  In family breakdown the issues between the parties multiplying and without decisions to enable them to move on and start again, the family situation often seriously further deteriorates.
I have the flexibility to accommodate cases at short notice and will do my best to ensure a quick turnaround.    I offer the parties a steady hand based upon a significant amount of experience on the ground, from a practitioner who represents parties in the courts with the very issues that need arbitrating.
Qualifications
Solicitor
Regions
North East, North West