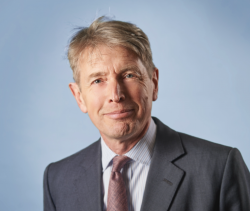 Specialisms
Children Financial Disputes
Civil Partnership
Cohabitation Claims
Family or Small Business
Farming Cases
Finances and Foreign Divorce
Middle Range Assets
Modest Assets
UK Pensions
John Stocker
John is a practising barrister at a specialist Family Law chambers, where he specialises in complex and high value cases across the entire range of family-related financial
disputes. His expertise includes applications for financial remedies by spouses and/or children
following divorce or civil partnership dissolution; applications for financial remedies for children by
unmarried parents pursuant to Schedule 1 to the Children Act 1989, as well as property disputes
between unmarried cohabitants pursuant to the Trust of Land and Appointment of Trustees Act
(TOLATA) 1996.
John has practised exclusively in this field since the early 1990s. He is well-known and well-respected
across the profession, and has very considerable specialist knowledge and experience. His work
encompasses both court-based resolution and alternative (non-court-based) dispute resolution.
Qualifications
Barrister
Regions
East Midlands, East of England, London, South East, South West, West Midlands