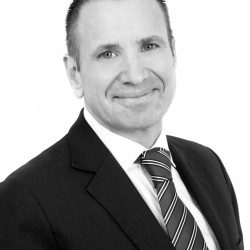 Specialisms
Big Money Assets
Child Maintenance
Children Financial Disputes
Civil Partnership
Cohabitation Claims
Family or Small Business
Finances and Foreign Divorce
Middle Range Assets
Offshore Assets
Offshore Trusts
Trusts
UK Pensions
Julian Bremner
I am a qualified financial arbitrator, and determine financial disputes between parties as a quicker and often more cost effective alternative to court proceedings.  Since qualifying I have successfully conducted arbitrations, including for parties who have not have legal representation.
I also deal regularly with Civil Partnership disputes, cohabitation disputes, separation agreements, pre-nuptial agreements and additional financial provision for children of unmarried parents.
As a Partner at family law specialists Rayden Solicitors, and having been practising family law for over 25 years, my experience covers all areas of family law and in particular medium to high net worth matters, where we need to resolve financial disputes involving high net worth individuals and families with significant wealth held in a variety of different structures and jurisdictions.
My approach is firm but pragmatic. I take great pride in being recognised by my professional peers and my clients for my skill at understanding a client's desired outcome, reviewing their case, and quickly asserting a workable strategy. It is this approach which helps me achieve my client's objectives, which is increasingly to negotiate a fair and reasonable settlement.
"Julian has a great knack of deciphering subjective ramblings and putting a very succinct and objective communication together. He takes an extremely pragmatic approach based on case histories, the law, client input and data. To be blunt this is really what I expect from someone knowing their job and interested in their clients. He does a good job of watching the purse as well." Client testimonial
"Thank you for the documents and your guidance throughout this process. Honestly the arbitration was intense but this was because the nature of the matter not the process itself. You have a calming persona which helped settle my nerves. Please could you pass my thanks to your team too, they were just as pleasant as yourself." Client testimonial
"Julian is a very experienced lawyer with expertise in financial and children matters. He has superb client care skills and his preparation and thoroughness are second to none." Professional Referee
I am very committed to supporting my profession, not only do I regularly contribute to professional journals and discuss family law issues on other media platforms, I also believe it is imperative that we consistently review how we work with our clients – we must continuously evolve and develop opportunities to make the process of divorce and separation as pain free as possible for clients.  I am hugely proud to be the co-founder and driving force behind a ground breaking Dispute Resolution initiative, The Certainty Project, which I firmly believe will make the process of Dispute Resolution even more streamlined and accessible for clients.  The principle behind the project is to provide clients with a clear process and removal of uncertainty of current options, bespoke time frames for their cases, expert assistance and reassurance that this expertise can achieve resolution, and be cost effective and affordable.
The Certainty Project is endorsed by Resolution (the Association of Family Law professionals), and the hope is that as it develops, more clients and professionals will begin to adopt the process.
I originally qualified as a barrister and solicitor in my home country Australia at the Supreme Court of Tasmania and the High Court of Australia in 1996.  I am now dual qualified having moved over to the UK and have been practising family law in England since January 2000.  I am also a member of Resolution and the Chartered Institute of Arbitrators.
I am available to meet clients at any of Rayden Solicitors offices, or elsewhere across the country, and of course can conduct meetings virtually on whatever platform is most suitable for the client.
Qualifications
England and Wales, Solicitor
Regions
East Midlands, East of England, London, North East, North West, South East, South West, Wales, West Midlands, Yorkshire and The Humber