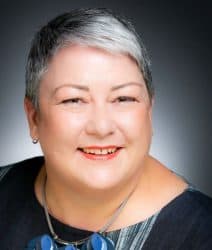 Specialisms
Child Maintenance
Children Financial Disputes
Civil Partnership
Cohabitation Claims
Family or Small Business
Inheritance Act Claims
Middle Range Assets
Modest Assets
UK Pensions
Karen Dovaston
I qualified as a solicitor in 1995 and since that date have practised in the area of Family Law. I am a member of the Law Society  Family Accreditation Scheme and I hold Advanced Accreditation also. I am a member of the Law Society Family Law Committee, Vice Chair of the Forum of Family Arbitrators and the Chair of Trust Board for a Multi Academy School Trust.
I have a special focus on divorce and relationship breakdown and the financial consequences flowing from that. I have dealt with high value cases with large property portfolios down to modest value asset cases. I am proactive, practical and forward thinking. I enjoy using technology to the fullest for the benefit of my clients.
I have one (long suffering) husband, two teenage units and a bossy Parsons Terrier with selective hearing and an unnatural affinity for cheese.
Qualifications
Solicitor
Regions
East Midlands, East of England, London, South East