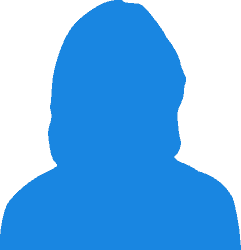 Specialisms
Big Money Assets
Child Maintenance
Children Financial Disputes
Civil Partnership
Cohabitation Claims
Family or Small Business
Farming Cases
Middle Range Assets
Modest Assets
Trusts
UK Pensions
Lisa Boileau
Lisa Boileau was one of the UK's first legal experts to qualify as a family law arbitrator under the Family Law Arbitration Scheme. Lisa is a member of the Chartered Institute of Arbitrators. Lisa's background is as a solicitor and head of the family law department with Wilkin Chapman LLP solicitors.
She has over 20 years' experience dealing with all areas of family law and relationship breakdown; specialising in complex financial matters and private children proceedings. Lisa has dealt with a number of divorces involving substantial business / trust assets, farming assets and pensions, and also has experience in dealing with military divorces for senior members of HM Armed Forces.
Lisa is well known for her calm, assured and proactive approach to matters. In her work as a solicitor, she supports and helps clients preparing pre-nuptial and post-nuptial agreements as well as dealing with cases in the County Court, High Court, Court of Appeal for the private clients she represents. She also acts as a mediator for separating couples who are looking to resolve matters without costly or acrimonious court proceedings.
As well as being a qualified arbitrator, Lisa is a member of the Law Society's Family Accreditation Scheme and she is an Accredited Specialist of Resolution. Lisa trained and qualified as a mediator in 2005 and became a Law Society Accredited Mediator in 2009. She is also a member of the Family Mediators Association.
Qualifications
Mediator, Solicitor
Regions
East Midlands, East of England, London, North East, North West, South East, South West, West Midlands, Yorkshire and The Humber