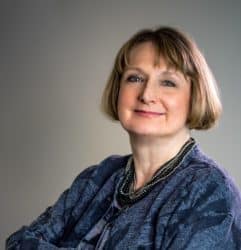 Specialisms
Big Money Assets
Child Maintenance
Children Financial Disputes
Civil Partnership
Cohabitation Claims
Family or Small Business
Farming Cases
Finances and Foreign Divorce
Foreign Pensions Schemes
Inheritance Act Claims
Middle Range Assets
Offshore Assets
Offshore Trusts
Trusts
UK Pensions
Liz Cowell
Liz Cowell has specialised in divorce and family cases for more than 30 years, acting as partner at some of Manchester's most prolific law firms.
Liz also represents clients from across the UK, in addition to foreign residents and those who own property overseas. During the three decades she's been practising, she has witnessed a multitude of changes in the family structure. As a trained arbitrator, Liz belongs to the Institute of Family Law Arbitrators (IFLA), and believes that arbitration will play a significant part in the future of family law.
Currently a partner at Mcalister Family Law, Liz also sits as a Deputy District Judge and possesses specialist knowledge of the Child Support System. Via MBL, she regularly delivers training sessions nationwide to fellow family lawyers on Spousal Maintenance. Liz was commissioned to write a book, entitled A Practical Guide to Spousal Maintenance, which was published in June 2019.
Known for her gravitas, in-depth knowledge of the law and commercial nous, while maintaining a compassionate touch, Liz has acted for media personalities, high profile sportsmen and women and high net worth individuals from a range of professions. She is highly experienced in cases involving inheritance and trust issues, corporate matters, cohabitation agreements and the preparation of pre and post nuptial agreements.
Liz has been quoted in daily newspapers such as The Times and Daily Mail, has appeared on national television and has spoken on regional and national radio. Her articles have also been published in the legal press.
Qualifications
Part-time Judge, Solicitor
Regions
Channel Islands, East Midlands, East of England, International (outside the UK), Isle of Man, London, North East, North West, Northern Ireland, Scotland, South East, South West, Wales, West Midlands, Yorkshire and The Humber