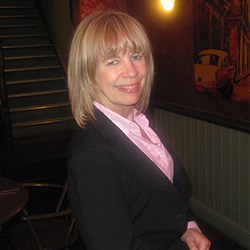 Specialisms
Big Money Assets
Children Financial Disputes
Civil Partnership
Cohabitation Claims
Family or Small Business
Middle Range Assets
Trusts
UK Pensions
Margaret Kelly
I qualified as a solicitor in England and Wales in 1982 and in Australia in 1988.  I have specialised in Family law since 1992.
As a result of my interest in all forms of dispute resolution I trained as a mediator in 1995 and as a collaborative lawyer in 2005.
It was a logical step for me to train as an arbitrator. Acquiring this skill dovetailed in with appointment as a part time district judge.
My legal and mediation practice is extremely varied, and I represent people from all walks of life.
The complexity of my cases is also very varied ranging from the fairly straightforward to the highly complex.  Cases will often involve companies overseas assets and trusts.
Arbitration is another tool in my toolbox to offer couples who do not want to take the court route.  It is a flexible and confidential process. It can be used for discrete issues as well as all the matters in dispute.
Referrals for arbitration will usually come through other lawyers who believe that arbitration is suitable for their clients.
Qualifications
Collaborative Lawyer, Mediator, Part-time Judge, Solicitor
Regions
London, South East, South West