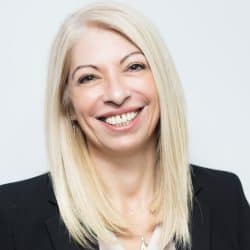 Specialisms
Big Money Assets
Child Maintenance
Children Financial Disputes
Civil Partnership
Cohabitation Claims
Family or Small Business
Farming Cases
Finances and Foreign Divorce
Foreign Pensions Schemes
Inheritance Act Claims
Middle Range Assets
Modest Assets
Offshore Assets
Offshore Trusts
Trusts
UK Pensions
Nadia Beckett
Nadia Beckett (B.A.) (MCIArb) solicitor has been practicing family law in Kent and London for over 22 years and has been a qualified mediator since 1997.  Nadia qualified as a Family Law Arbitrator in 2013 and is the Chair of the Forum of Family Law Arbitrators.  Nadia was head of the family law department of James & Beckett Solicitors for 10 years and established Beckett Solicitors in August 2008.  She opened a second office in Croydon in 2008 and has subsequently opened offices in Canterbury and Sittingbourne in Kent.  Nadia is a member of The Law Society, The Chartered Institute of Arbitrators, IFLA, Resolution and The Family Mediation Council.
Nadia receives high praise from her clients who consistently recommend her compassion, empathy and forthright approach. Client reviews of Nadia's work can be found on the solicitor.info website amongst other places.
Nadia practices family law and arbitration across England and Wales.  No case is too large or too small and fixed or agreed fee arbitrations are available.
Qualifications
England and Wales, Mediator, Solicitor
Regions
Channel Islands, East Midlands, East of England, International (outside the UK), Isle of Man, London, North East, North West, Northern Ireland, Scotland, South East, South West, Wales, West Midlands, Yorkshire and The Humber