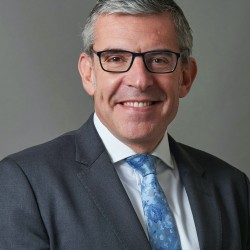 Specialisms
Big Money Assets
Child Maintenance
Children Financial Disputes
Civil Partnership
Family or Small Business
Finances and Foreign Divorce
Middle Range Assets
Modest Assets
Offshore Assets
Offshore Trusts
Trusts
UK Pensions
Nicholas Allen QC
Nicholas is a barrister with chambers in both London and Birmingham. He has specialised in financial remedy work for 25 years. He is well known for his eye for detail, his knowledge of matrimonial finance law, and for his client care skills.
He was appointed Queen's Counsel in 2018. He was appointed as a Deputy High Court Judge in 2021 assigned to the Family Division. He was previously appointed a Recorder of the Family Court in 2016. As a judge, he hears both financial remedy and children cases (both public and private law) in London and on the South Eastern Circuit.
Nicholas qualified as an arbitrator in 2016. He has to date been appointed as arbitrator in 24 cases and has written 17 awards (four having settled and three are ongoing). He has also been retained on a further four cases which settled before his appointment was formalised. Nicholas has undertaken arbitrations by way of conventional hearings (both at his chambers and elsewhere) and also on paper. 'Remote' conventional hearings (if preferred) can be arranged via Zoom, Microsoft Teams, Lifesize, and/or Skype.
Chambers & Partners 2022 describes Nicholas as a "high-value financial specialist … He is commended for his attention to detail and his sympathetic manner with clients, and is also a trained arbitrator. Strengths: 'He pays attention to the detail of complex cases.' 'He can translate the law into layman's terms and instils confidence from the minute he walks into the room.' 'A thorough, hard-working details man.'"
The Legal 500 2022 states that Nicholas "assimilates every fact and nuance of a case, and provides clients with clear, helpful advice. He inspires confidence in his instructing solicitors".
Nicholas is often instructed to conduct Private FDR Appointments and also to prepare early neutral evaluations. He has been a trained collaborative lawyer since 2009.
Nicholas is a regular lecturer including to the Judicial College. He has recently lectured on the arbitration process – "What are the practical and legal implications of arbitration in family cases?". He contributed to Resolution's 'Guide to Good Practice for Family Lawyers on Working with the Bar in Family Cases' (2018 revision). He has also written for Family Law and co-authored the Family Law Bar Association's 'Good Practice' guidance for FDR Appointments much of which was later included in similar guidance published by both Resolution and by the Family Justice Council.
For further details about Nicholas' practice please see http://www.29br.co.uk/profile/nicholas-allen or speak to his Senior Clerk, James Shortall, on 020 7404 1044.
He can also be contacted via St. Ives Chambers in Birmingham where he is a Door Tenant. Please contact David Walters on 0121 236 0863.
Qualifications
Barrister, Collaborative Lawyer, Part-time Judge
Regions
Channel Islands, East Midlands, East of England, International (outside the UK), Isle of Man, London, North East, North West, Northern Ireland, Scotland, South East, South West, Wales, West Midlands, Yorkshire and The Humber