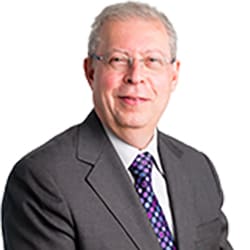 Specialisms
Big Money Assets
Children Financial Disputes
Cohabitation Claims
Finances and Foreign Divorce
Inheritance Act Claims
Middle Range Assets
Peter Martin
I have been a specialist family lawyer for nearly 40 years I am, as you would expect, fully aware of all of the issues that arise from the breakdown of a marriage, partnership or relationship. This includes, of course, all of the financial consequences for couples with both modest assets and high net worth individuals.
I am an examiner for and part of the technical board of the Law Society Advanced Family Law Panel. This means I set and mark the examinations that other aspiring specialists take.
I was one of the first solicitors to also train as a mediator over 25 years ago. I was also one of the first to train as a collaborative family lawyer. These skills, where one works with both parties, are particularly helpful in Arbitration where one needs to fully see both sides of the issue in order to make a fair and reasoned decision.
Personal background:
I have been happily married since 1975. I have three children and three grandchildren. Grandchildren can be much more fun! From the age of 18 I have been active in Youth and Education work. Working with many children of separated families has given me considerable insight into how children think which certainly helps when dealing with children's issues. I occasionally enjoy watching football. I go to many matches, it is only occasionally they are enjoyable! For my 60th birthday I gave myself the present of running the London Marathon.
Qualifications
Collaborative Lawyer, Mediator, Solicitor
Regions
International (outside the UK), London, South East