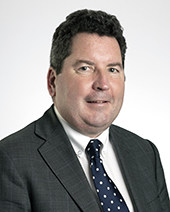 Specialisms
Big Money Assets
Children Financial Disputes
Civil Partnership
Finances and Foreign Divorce
Middle Range Assets
Modest Assets
UK Pensions
Tony Roe
Tony qualified as an arbitrator in 2012. He was admitted as a solicitor in 1990 and has always specialised in divorce and family law with an emphasis on financial remedies. Tony is keen on alternative dispute resolution and is a collaborative lawyer.
Tony was a member of the Advisory Board to the Law Commission in its project, Matrimonial Property, Needs and Agreements (including prenuptial and post nuptial contracts) from 2009 – 2014. The scope of the project was extended in 2012 to include a targeted review of two aspects of financial provision on divorce and the dissolution of a civil partnership; needs and non-matrimonial property.
For three years, Tony was a national committee member of Resolution, the solicitors' family law association, and chaired its prestigious children committee.
Shortlisted as family law commentator of the year by Jordans Lexis Nexis on three separate occasions, Tony has been published and/or quoted in newspapers including the Financial Times, The Times, Daily Express and the i Newspaper (Independent). He is also sought after by legal journals and has appeared in Family Law, Family Law Journal, Financial Remedies Journal, Solicitors' Journal and Law Society Gazette. In addition, he has appeared on television and radio for expert comment on family law issues.
Tony is a member of The Law Society, The Chartered Institute of Arbitrators, IFLA and Resolution. He was a member of the Law Society's Family Law section steering group.
Tony lectures on family law and is a Visiting Fellow of the University of Reading.
Qualifications
Collaborative Lawyer, Solicitor
Regions
Channel Islands, East Midlands, East of England, International (outside the UK), London, North East, North West, South East, South West, Wales, West Midlands, Yorkshire and The Humber